COVID-19 Rent Relief Program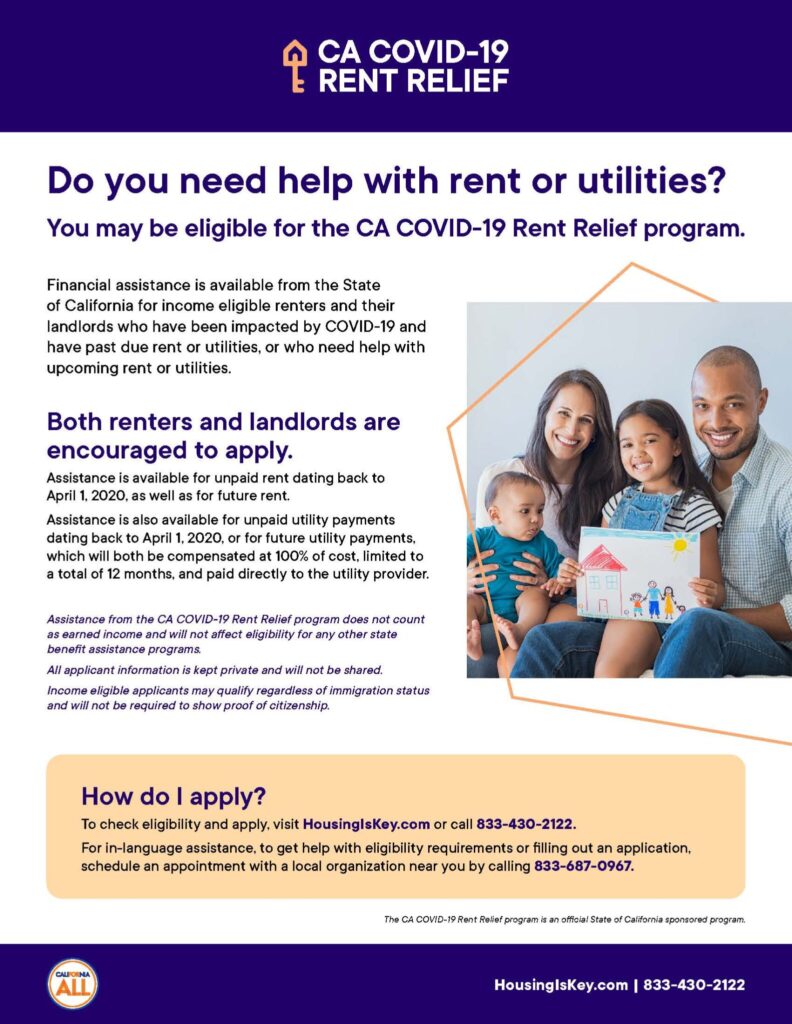 June 28, 2021 – Governor Newsom signed legislation AB 832, extending the CA COVID-19 Rent Relief program through September 30, 2021.
AB 832 extends eviction protections to September 30, 2021 and now covers 100 percent of past-due and prospective rent payments, as well as utility bills for income-qualified tenants. These efforts will enable low-income households most impacted by the pandemic to stay in their homes and prevent displacement which will be crucial to an equitable recovery.
CA COVID-19 Rent Relief provides financial assistance to income-qualified renters experiencing housing instability. The program provides rent reimbursement to landlords for unpaid rent dating back to April 1, 2020, as well as for future rent. Qualifying renters and landlords are now eligible for 100% of rent and utilities owed.